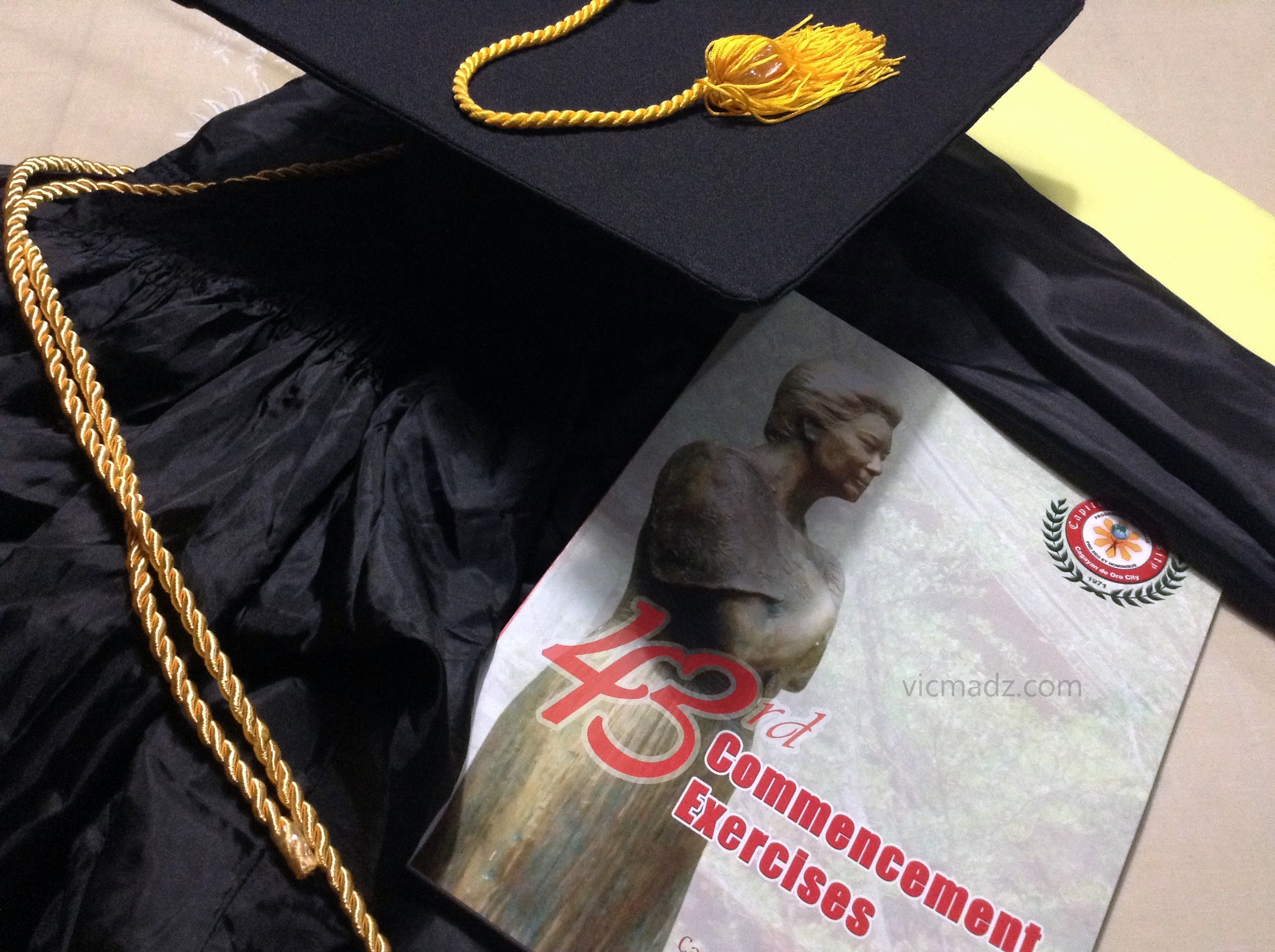 Hello Guys! How are you? I hope you are doing just fine! I am happy to announce that I am graduating from college today! Yes – you read it right.  Woot! Woot! I am closing my academic life with a degree in Business Administration major in Marketing Management.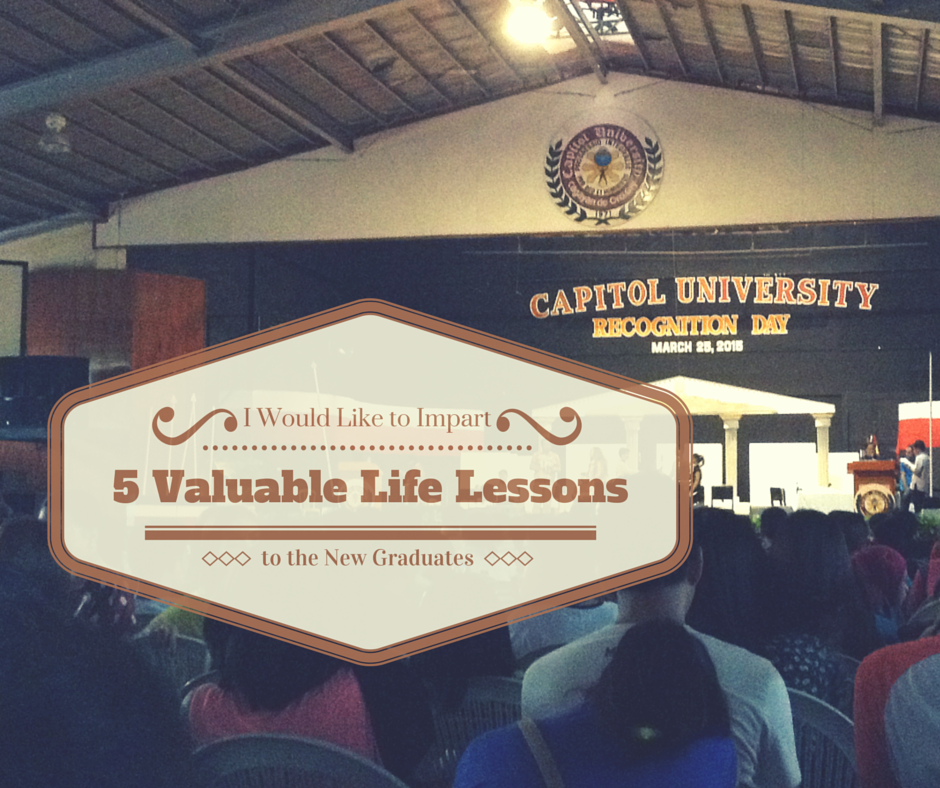 Let me share to you a part of my life that will be revealed on this blog post.
At an early age of 18, unfortunate events happened, I postponed my college life, our family suffered a huge financial challenge and many more. I had the option to wait for the opportunity but I know that will surely take time. So I decided to work – it was super hard to apply to different companies as an undergraduate, totally frustrating to hear the words "Probably next time!" or "Thank you for applying.". Until I was advised by my present employer to take the PGMA-TESDA Call Center Program. I am truly honored to be a PGMA Scholar, for without it – I could have not entered the BPO Industry, a hot cake industry. I am humbled to have worked my way up the corporate ladder – from being a front liner to being a Corporate Trainer, and now as a Social Media Professional. Life was not easy and I'd like to share 5 valuable lessons I learned in my early 20's that you could probably apply as a fresh graduate.
1. Dream on, plan ahead. What's next after graduation? Hmmmm… Tell me, what are your dreams? How will you achieve them one by one? Plan, start small, and aim big. Make sure you know what's your purpose or probably your mantra in life. From their, decide which path and steps to take to achieve a goal. When I was still a trainee, I envisioned myself that in 5 years, I will be a trainer and it did happen. Anne Curtis was right – dreams do come true.
2. Never stop learning. Set you best foot forward. Let us say you were hired or you got in. Don't relax – learn every skill that is shared to you. I tell you – those will be valuable as you move up the ladder or the check list. People will truly put more value to skillful friends. One note though, make sure these skills interests you – for it will be the opposite – expect nothing but plain skills and nothing drives you. To add – think about your market value in the next few years.
3. Respect people. Thank them from the heart. Respect their time. Respect their efforts. Respect them. Value their single contribution. Nothing more is important but respecting a person if you want to be respected. I still remember this quote from a PBB winner – "Respect is earned and not mandated."
4. Save up. Not only for the rainy days but for the future. Pay yourself first. I tell you – it is truly "rewarding" to reward yourself. Ask a financial adviser – start with what you can afford to save. If you want to ask how you can start – tweet me @vicmadz. I can help.
5. Trust Him. I wasn't privileged to have everything. I was privileged to have had experienced all of the things for the past few years. Life is not a bed of roses – for me it is like a boat sailing towards a destination passing all challenges. Trust Him. He is faithful. If it's for you – He will give it to you abundantly at the perfect time. Thank you, Lord.
To all the graduates – congratulations to us! Let me share the graduation song of Capitol University's Class of 2015 before I end my blog post.

Now is the time to move forward. 🙂
I would like to take this opportunity to thank my parents for raising me up to be a good person; my Auntie Kitty (my Ninang) – thank you for always being at my back supporting me financially with my academic from high school to early college life to my early employment life; to my friends and colleagues at work who never failed to remind me to go back to school; to my CDO Bloggers family – thank you for the support and the encouragement; my Capitol University family – we share this success to you; my Alma Matter; to Steph, Babe – words couldn't describe my happiness – thank you for always being there – your encouragements and all. Salamat. I love you. <3