Vic at a Glance: Multi-awarded blogger from Cagayan de Oro, Social Media Strategist of the brands, Tech-Lifestyle Columnist at Urban Life – Mindanao Gold Star Daily, TEDx Speaker, and a Hootsuite APAC Ambassador.
Hi, I'm Vic!
I'm a twenty-something digital nomad from Cagayan de Oro City, Philippines. I have been blogging for about a decade now and I mostly talk about my personal experiences, travel, lifestyle and technology.
To date, I handle the social media of start up companies in United States and the biggest food brands in Cagayan de Oro as their Social Media Manager, Strategist and Consultant.
I also led the CDOBloggers, Inc. for 2 years (2012-2013). During my time as the President of the CDO Bloggers, Inc. I have appeared in different TV and radio programs within NorthMin (Ahem), such as TV Patrol Northern Mindanao, DXCC, and in the earlier days of GMA Cagayan de Oro.
I am also into podcasting and vlogging. I was also fortunate to be tapped as one of the keynote speakers for  the first ever TEDx in Mindanao (TEDxXU).
In 2015, I joined Mindanao Gold Star Daily News – the Biggest Newspaper in Mindanao, Philippines as the latest UrbanLife columnist. I write weekly on my column called "VICMADZ" which is published every Fridays.
How is it like working with me? 
How to get in touch with me online?
Below are a few of my certifications, awards, citations, projects, speaking engagements, and other additional details that you may want to check. 
Certification
Awards and Citations
CDO Bloggers of the Year, Mindanao Blog Awards 2013
Finalist, Blogger of the Year – Globe Media Excellence Award 2016 – Mindanao Leg
VICMADZ.com, Finalist, Best Personal Blog Category, Mindanao Blog Awards 2013
WOWCDO.com, Top CDO Blog, CDO ICT Awards 2014
Nominee,WOWCDO.com, Top CDO Blog, CDO ICT Awards 2014
Finalist, Columnist of the Year – Globe Media Excellence Award 2016 – Mindanao Leg
Voice Over/Radio Ad
Vineyard Internat1ional Polytechnic College, Cagayan de Oro
Video Campaigns
Leadership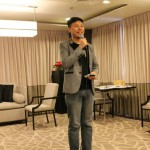 Public Relations, CDO Bloggers, Inc. (2015)
Official Spokesperson, CDO Bloggers, Inc. (2014)
Vice President for Internal Affairs, CDO Bloggers, Inc. (2011)
Member, Google Educators Group Cagayan de Oro
Speaking Engagement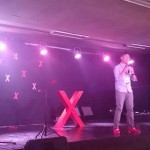 Hosting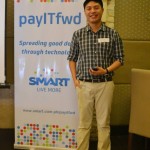 CNXFireIce, Concentrix Year-end Party 2013
CNXDiyes, Concentrix 10th Year-end Party 2014
Powerful Powerpoint Presentation
Endorsements 
Judge
Humba and Salucara Festival – Iponan, Cagayan de Oro City – July 2013
Best Cebu Blog Awards 2013
Best Lifestyle Blogger for Mindanao Gold Star Daily's Urban Lifestyle