2014 has been one of the challenging years that I have ever gone through. I feel that the older I get, the bigger the challenges are and yes I'm still up for every challenges coming my way. Well, I will not go through each of those challenges, let's put them in the "baul" and forever close them. We may close chapters in our lives but one thing is for sure, we take the lessons and fruitful memories with us.
I'll be honest there are times that I feel like giving up but I'm glad that I have my family and supportive friends plus workmates behind in every step that I take. More than the material things that I am receiving, I still value the relationship that I have in each one of you.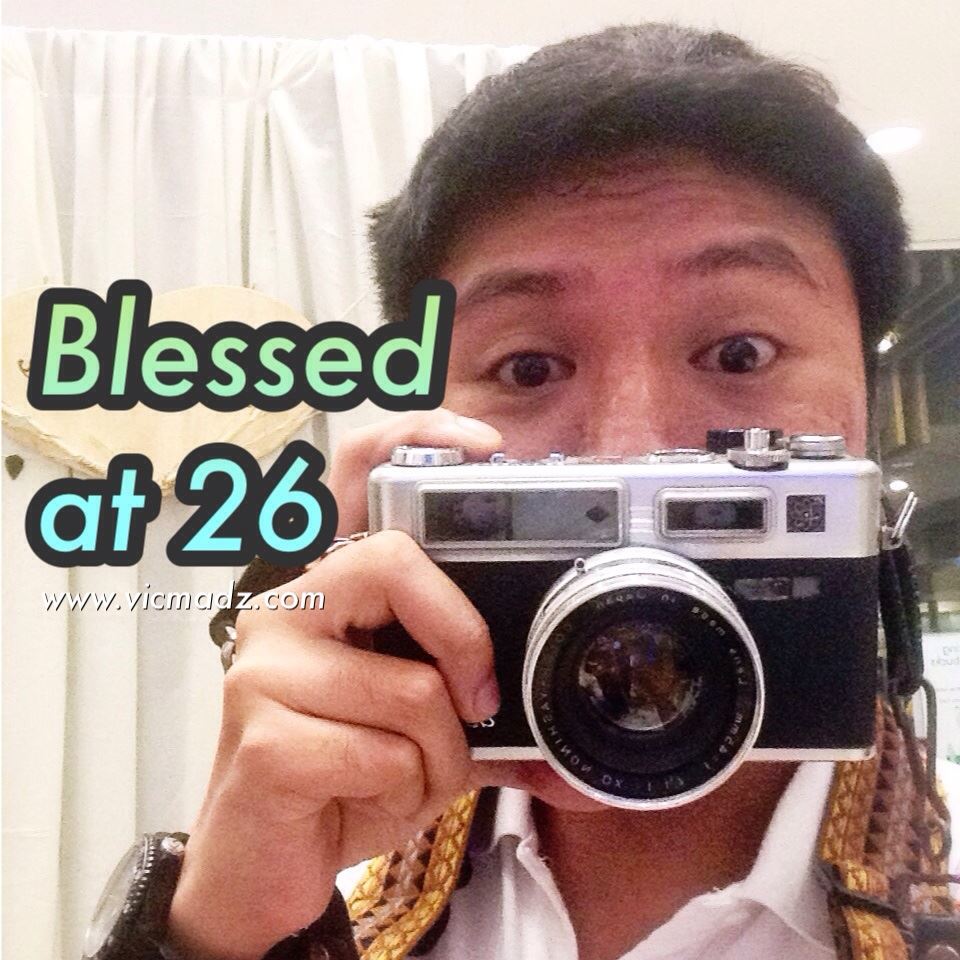 To my followers and dear blog readers, you are one reason I keep on blogging and sharing the good things that would be valuable to your time. I may not have been blogging lately but I assure you I'm preparing a BIG gift that hopefully you'll embrace. To my supporters/advertisers/sponsors, Daghang salamat for trusting me, rest assured that I'm still an avid fan and a big addict to your brands. As always, I will keep on talking about it as I trust your big names.
Lord, thank you for providing me a life where learning is done every day and in every second of my life. I thank You for giving me good health for the past 26 years and I look forward to a more healthy and energetic body which is the temple of my soul. Though challenges and problems have come my way, I am still in big awe with the opportunities you have given and will be giving to me. I am excited for the future and hope each day will be fruitful. I know I would still get to know you better in the coming days. You have destined us for greatness and I hope to be of inspiration and help to others that needed my help. I glorify Your Name for all the blessing coming and all the praises that I get is because of Your Greatness. The words thank you may not be enough.
Steph, El-El, my Baby, I thank God that you were the biggest gift that He has given to me in my 20's and I continuously pray that we grow together. Thank you for your patience, support, never ending food trips, travel time, uplifting words when I'm down, your presence and your undying love. I Love you to the nth level my "wifey". Your family has been really dear to me and I hope that I get to know them more and more as I visit Iligan. Cheers to a lot of food trips and family gathering! You are my source of inspiration and you keep me going. You keep me on my best foot forward and I know that is a sirang plaka line. We've gone through the worst this year and I thank you for holding on. I'm praying we grow together spiritually, emotionally and physicall fit – kailangan mag ka abs nako, para maka calcu naka (Sa maka relate lang). Kidding aside I thank you for reminding me that God is always there listening to us.
Again, from the bottom of my heart, thank you to all.
Let me end this blog with a quote from Lil Wayne – "I'm blessed and I thank God for every day for everything that happens for me." Have a great day and remember that we are blessed.