After reading the title of this blog post, you could have several questions floating around your head – questions like:
What else do I need to know?
How can I start saving?
What are my personal financial goals?
World Financial Marketing Alliance Inc. or WFMA was established to meet an individual, a family or a group's financial need. It is dedicated to teach simple financial concepts which will enable you to make your money work effectively and efficiently towards achieving your financial goals.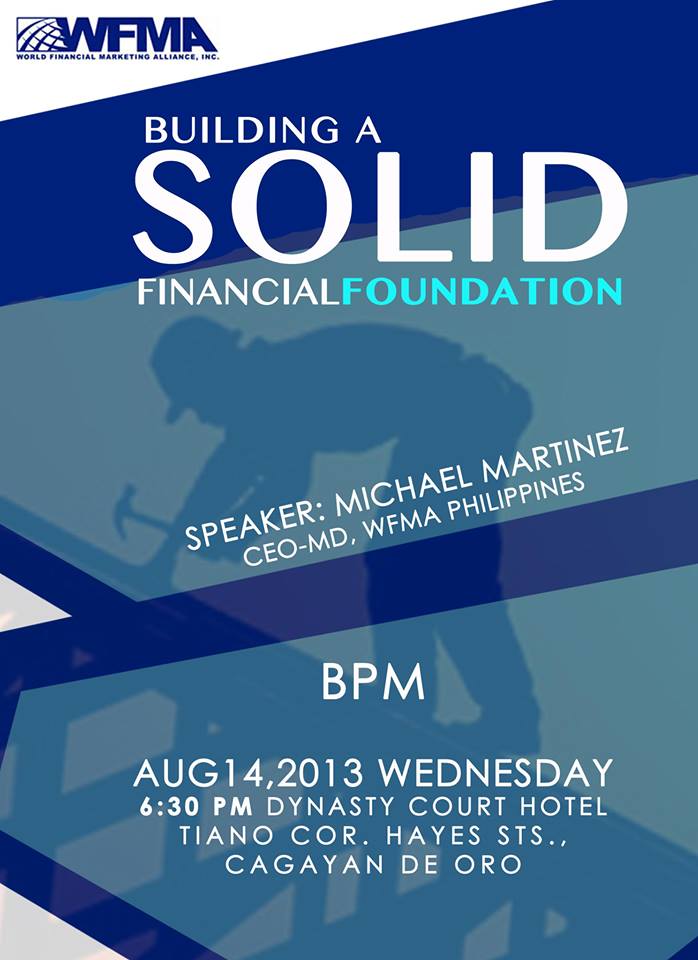 WFMA CDO will be flying in Michael Martinez, CEO-MD of WFMA Philippines, to share his expertise in building a solid financial foundation. He has been sharing the good words about financial literacy with WFMA for 6 years now. Before that, he took up AB Economics in DLSU and went to the US to work.
I personally invite you to join this free limited seats seminar on financial literacy. It will be on August 14, 2013 Wednesday 6:30PM at Dynastry Court Hotel, Tiano-Hayes Sts. Cagayan de Oro City.
Never stop learning! Send me a Facebook message now through the VICMADZ Facebook Page.