My personal motto in life is to never stop learning. Throughout the years I have joined a couple specialized groups in Cagayan de Oro. One of which is joining a blogging group, the CDO Bloggers, to harness my skills in blogging. Another group is the Toastmasters International, a group focused on improving your communication skills. I have been active with Toastmasters when I was still working at a BPO company in the city. Being with specialized groups will help you improve the skill or talents that you wanted to achieve.
Speaking of groups, recently, Mike Abonitalla, Ms. Irene Aserios, and I have organized a specialized group called HATCH. The group was formed from a certain craving to discuss business ideas. We'd like to discover the inner entrepreneurial skills that we may have so we thought of putting up a mastermind group where participants can openly discuss strategies, establish goals and implement ideas as well as support each other.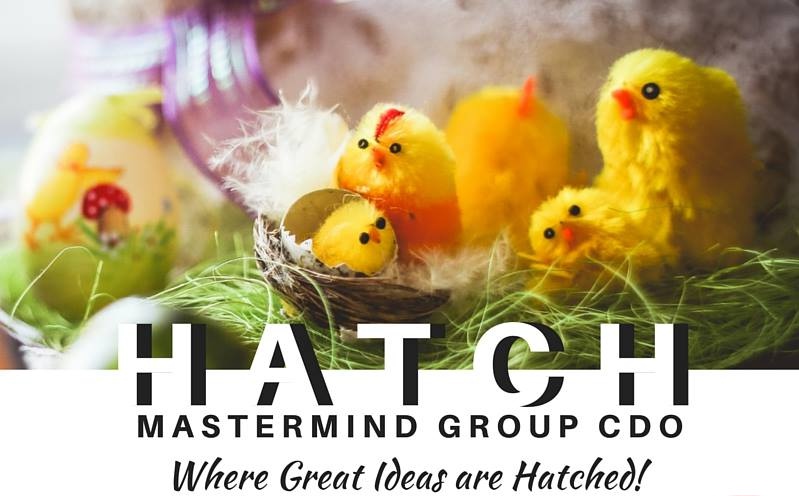 Called "HATCH Mastermind Group CDO", this is a free-for-all group which also aims to provide a venue whereby participants can raise the challenges they currently face and can seek help from the collective intelligence of other attending participants.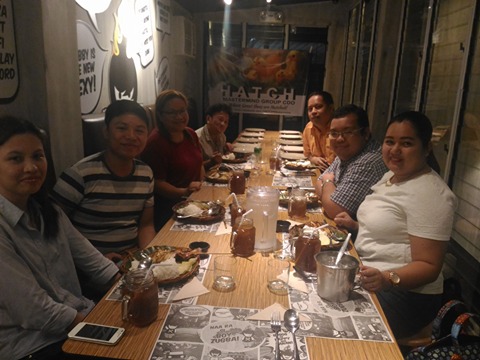 Cagayan de Oro is a booming city. New businesses emerge plus consumer behavior change thus new marketing strategies should be discussed. All of these ideas will not only benefit the participant but the city as a whole. This mastermind group aims to gather creative minds, entrepreneurs, bloggers, social media practitioners, investors and artists together to discuss online and offline business, online marketing, startup and consulting mindsets, e-commerce and many more.
Last February 24, 2016, HATCH was launched at Boy Zugba, a Filipino-themed restaurant located at Corrales Avenue. This was attended by 7 great minds (including the three co-founders). The casual discussion started at around 6:30PM which lasted for almost 3 hours. Almost all of us shared our challenges and collective ideas were thrown (I mean suggested 🙂 ) to the participants to address issues. It was our first meeting yet ideas have been poured to the table. What to expect? You'd discover practices that worked for a certain business that you may be able to apply. At the end of the night we were able to accomplish our ultimate goal with helping each other and contributing ideas. Truly, HATCH has served its purpose to which where great ideas are hatched.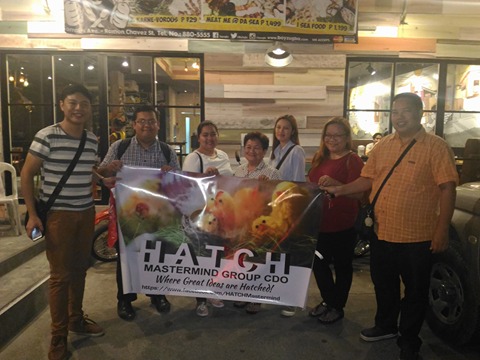 We'd be happy to see you in our succeeding meetings and let's learn. We hop from one venue to the other. No registration fees but participants are encouraged to purchase food as a support to the establishment. In short, KKB (Kanya-kanyang bayad). To sign up, please fill out the form here: http://bit.ly/HATCHcdo. If you have questions, do give the organizers a tweet, @mindanaoan, @mikeabonitalla, and me @vicmadz. Also, for updates, like our FB Page – Hatch Mastermind Group CDO – https://www.facebook.com/hatchmastermind. See you on our next meeting. 🙂