For business owners out there, there's already a need for you to use social media! Yep, you read it right. Social Media is the way to go and there are just so much opportunities. Imagine your competitors are already using social media. There is no exemption – it doesn't matter if it's just a small business or a big brand – everyone needs web and social media presence. Your customers are already searching for you and if they don't see you – they'll take a peek on your competitors. Remember, if they're searching about a product or service – a desire to buy is already in place. So, why am I talking about Social Media for business? Here's my experience with "Fully Booked".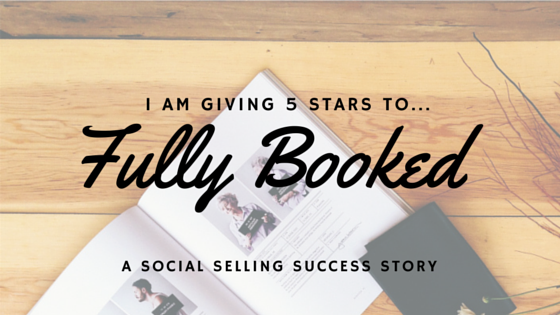 Ralph Layco, a friend of mine from GenSan, posted the books he read and the titles got me interested. Imagine that – someone posted a photo of the book or your product – let's talk about reach. Social media is the new word of mouth (in a different manner) – imagine reach if your customers will talk about you. I learned from him and friends that the book wasn't at any NBS branch so he asked me to check it at Fully Booked.
I didn't have any phone access so I decided to go to their Facebook page to check on how I can get one. Glancing on their Facebook Page, I already knew that this brand answers queries from customers (sweet!). So I posted an inquiry, left Facebook, and was hoping that my question will be answered the soonest. It took them 8 hours but was really impressed on the answer – it was well crafted. They also informed me that they only have 1 book remaining in their inventory and gave me the option to reserved it – of course – I took it but it's with Fully Booked Taft.
It got me thinking for a while? So I decided to inform them that I will cover the expenses just for the book to get to CDO. (I was desperate to have the book!)
But wait there's more – I was surprised when they told me that they will ship the book to CDO at no extra cost! Hurray! +5 points!
Look they just got me! Where? From the way they handled my inquiries on Social Media.
Here's what I liked about the interactions made between me and Fully Booked:
Setting of Expectations (a key to customer satisfaction, they took me behind the scenes and informed me on the situation)
Professional but friendly
A solution was laid out, they gave me options.
Assumptive closing was also observed
It's all not just praises, I also saw an opportunity – they should have lowered their answer time to probably an hour or 2 during office hours.
What was more impressive was their coordination with their local branch. They did not let go of me – a text message was sent informing me that the book arrived. I'm a happy camper! 🙂 Imagine how Social Media can help your business.
@Ralph – Salamat sa pag share ani nga book!
Guys, should you have questions, drop them on the contact box on the right side of your screen or feel free to tweet me @vicmadz.
Disclaimer: The blogger paid for the book and went through the whole customer cycle. The blogger was not paid to write for Fully Booked but an opinion coming from his own experience.