Are you getting married? Are you thinking of getting your dream suppliers?
I am getting married and just like the ladies, gents also envision to make that much-awaited dream a reality. Most of the time it's the ladies that would share their experiences through blogs or word of mouth.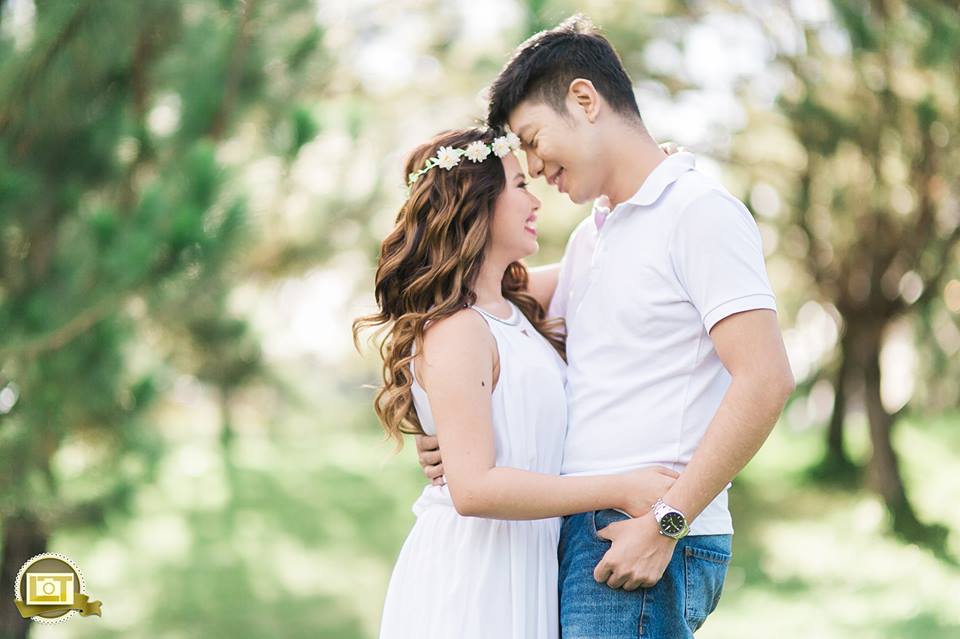 I believe I can shed some light on what every guy should know about prenup or pre-wedding photo shoot and video filming.
Just early this year, my fiance and I have been searching for our wedding team. I was tasked to do the majority of the initial leg work since Steph, my GF, is abroad. We're on an LDR. Imagine me meeting the potential wedding suppliers only packed with a couple of basic questions.
Since the wedding venue will be outside CDO, Steph and I decided to source suppliers from Iligan City.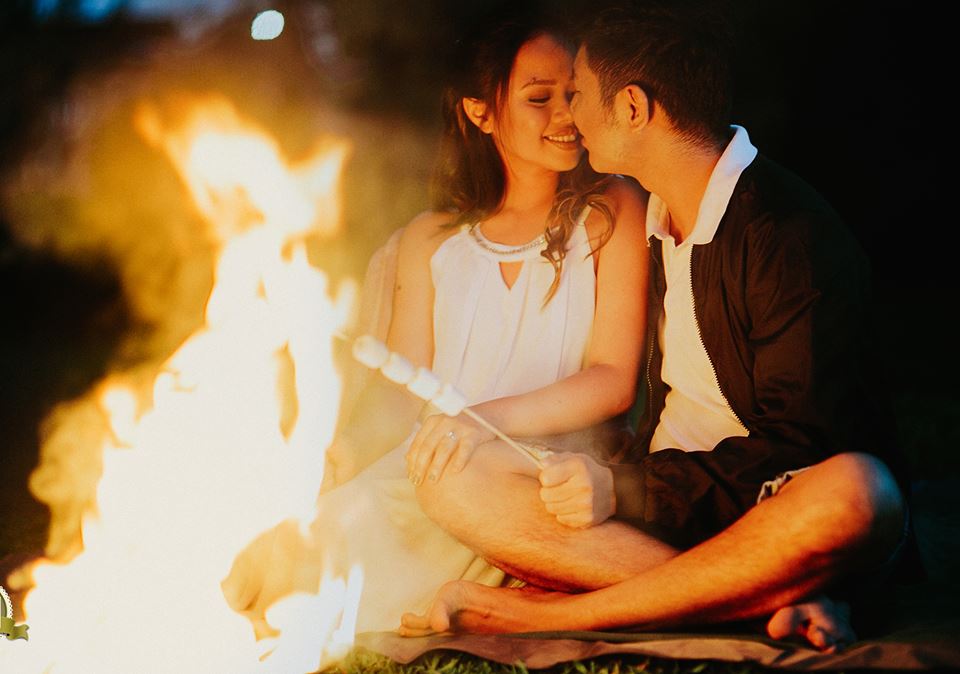 So for the gents out there, here's a quick guide on looking for your wedding photographer, videographer, stylist and makeup artist:
Wedding Photographer and Videographer
We all know that a photo says a thousand words and wedding photos plus videos are treasures so having one is something to consider. Social media has paved the way to easily search one. There's not a day where you don't see a wedding photo on your Facebook feed and most of the time you can't help but adore their shots!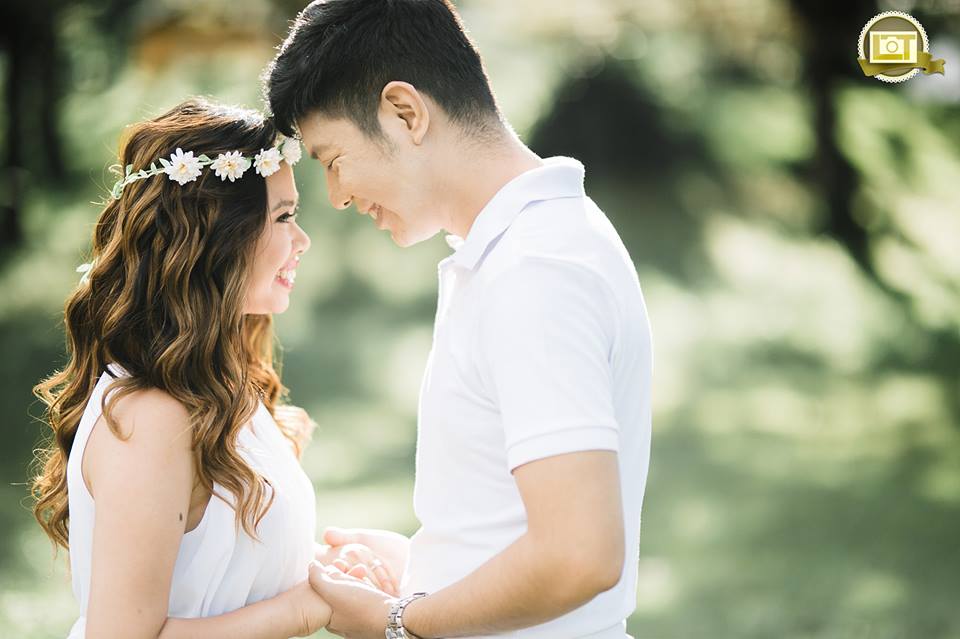 There's not a day where you don't see a wedding photo on your Facebook feed and most of the time you can't help but adore their shots!
When meeting your dream photo and video team, get to know them, ask them situational questions like in the event of an absence or if ever they have a backup staff to assist them on your prenup filming.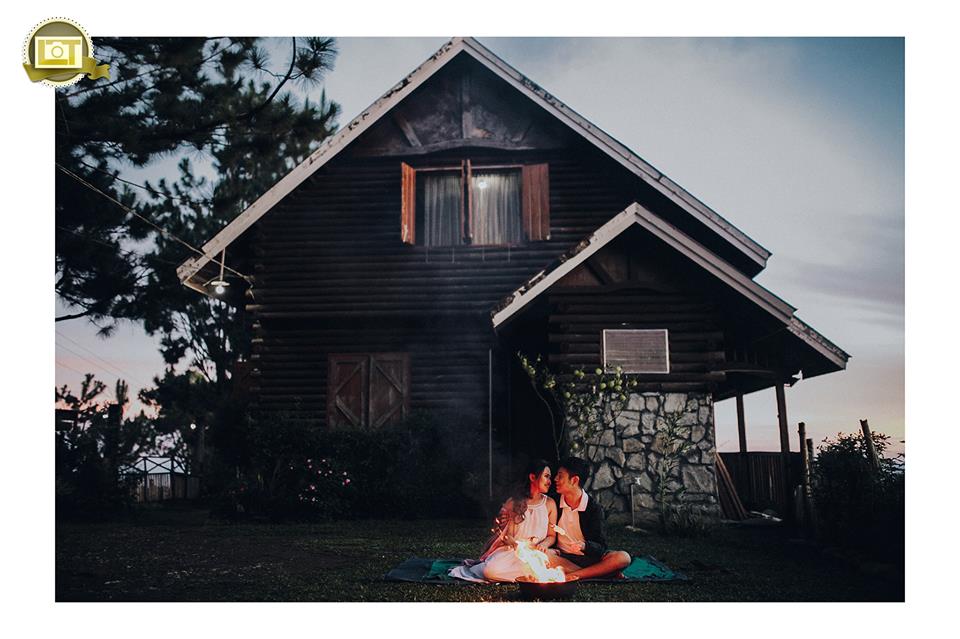 You may also ask them for creative inputs. I tell you they have tons of dream scenes. If you like their ideas make sure to weigh things first. Ask yourself if it is feasible for your budget and logistics.
Wedding Hair and Makeup Artist
This talent is a major request of a bride-to-be. Gents, leave this to the ladies but make sure you double check. As much as possible, meet with them and get to know them. Same as the other suppliers, ask as many questions as possible. The questions should be about payment terms, client engagement rules, makeup use and inform them of possible skin allergies.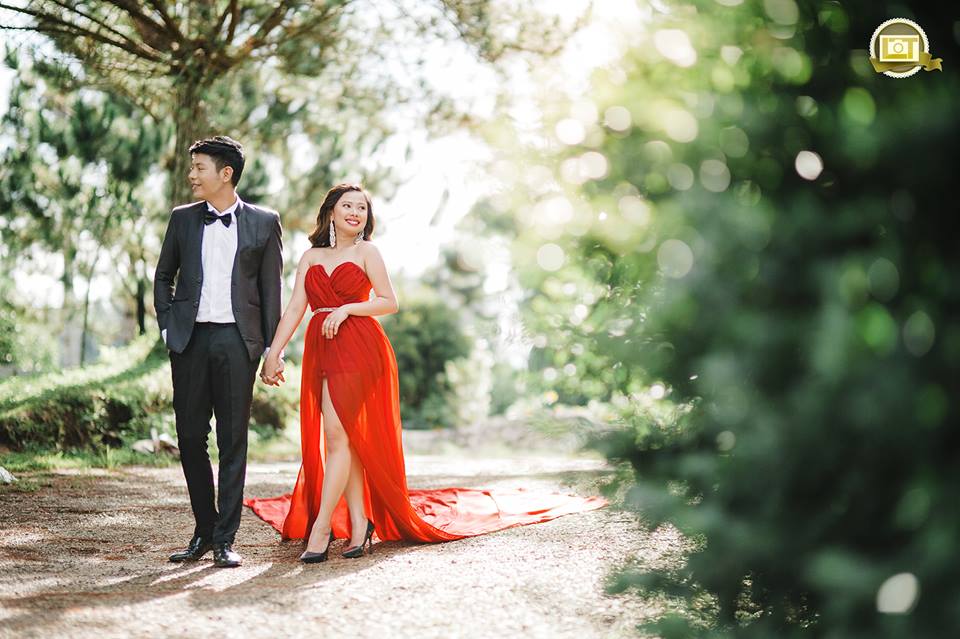 Other than that, before sealing the service agreement, read the terms a lot of times and ask the supplier if a particular clause is unclear. Never make a full payment, unless the full service is done. Coordinate with the suppliers for the terms of payment and be diligent on paying.
When a supplier can't reply the soonest, do understand that they have other clients to attend to. I suggest you leave them a message and make a follow up when needed. If ever a supplier can't make a reply in a day, do another follow up but of course, make sure to respect their space and time.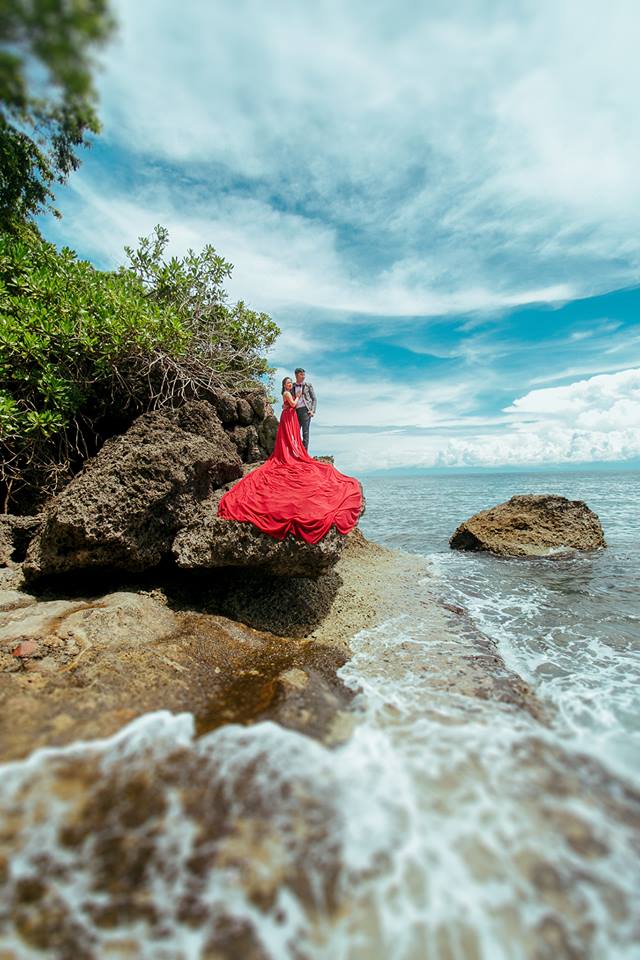 Now Vic, how about the things to consider when preparing for the prenup shoot?
Things to Consider when Preparing for the Prenup Shoot
Steph and I decided that we'd be hands on our prenup. It means that we didn't have an apparel stylist rather we rented and bought clothes we both like. We also considered clothes that would match our personalities. We spent almost a month of searching and discovering things on our own and asking people on the best route.
There were setbacks. One of which was moving the schedule a week after because we were not that prepared yet – literally no set of clothes. One thing – we did not want our pre-wedding shoot to be half-baked so we had to reschedule.
I'm just glad that majority of our suppliers adjusted except for one – the makeup artist that we have to drop the engagement. When communication is not good with a supplier, better not continue with them or else the result will be different.
I'm just glad that our new makeup artist was open to our ideas and approachable.
Let me talk about it per item.
Pre-Wedding Shoot Dates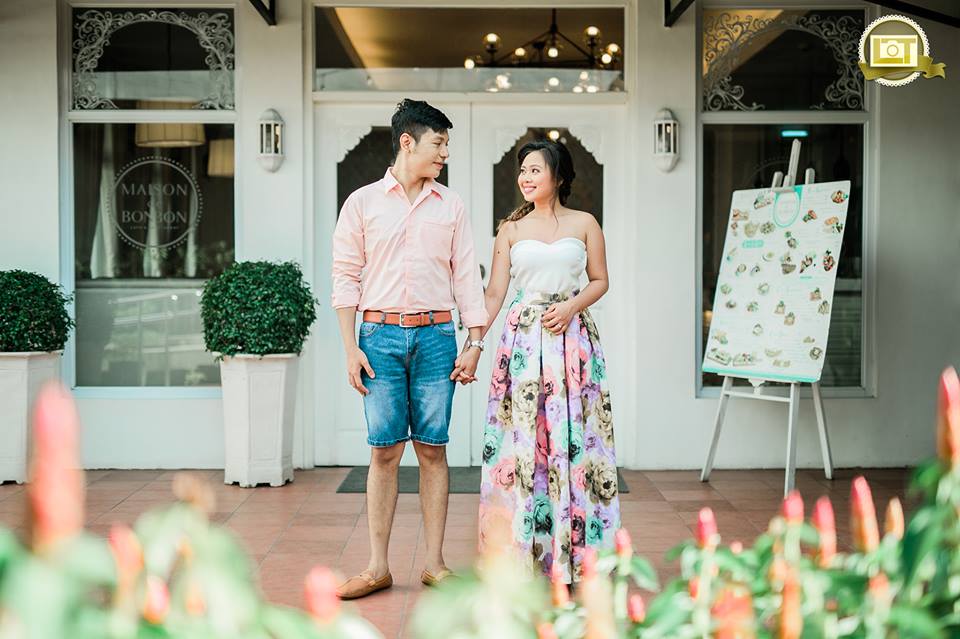 Book your desired prenup filming dates ahead. Make sure it's the final date as the majority of your suppliers will also seal their time just for you. I said dates because your prenup photo shoot and video shoot should be two different dates. It can be a separate day or it could be days in a row. We did it in two straight days. The schedule was hectic yet it was and very productive. Here's a photo of our two-day prenup shoot.
Prenup Concepts/Themes
I consider this step an important thing as filming will rely on the concept. Steph and I agreed months prior that our filming should be as realistic as it should be and a creative representation of us and our love story. Aside from the standard casual and formal wear, we also inserted a couple of themes to the shoot.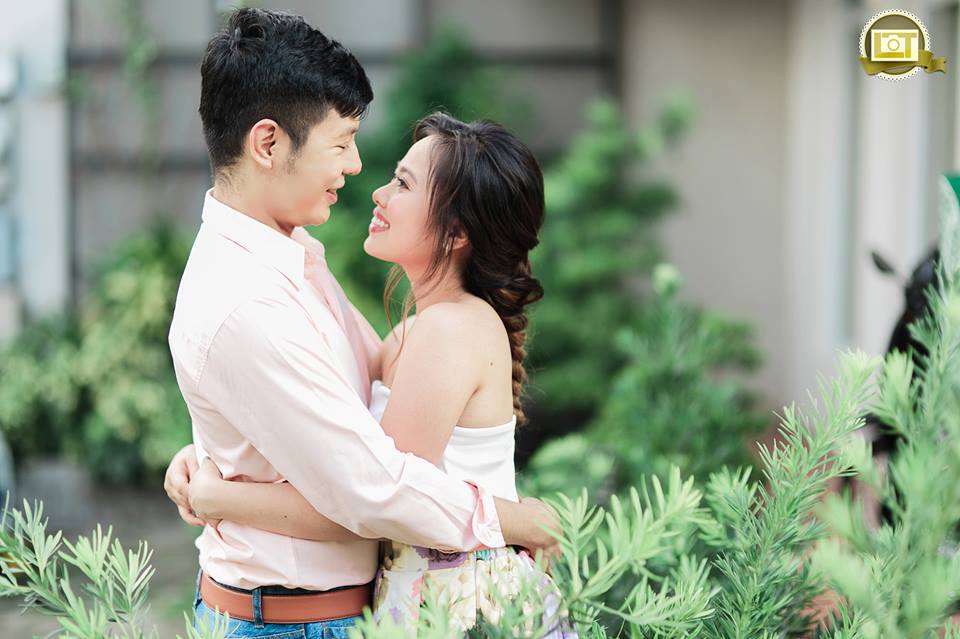 Prenup Styling
The way Steph (my fiancée) handled herself and her styling was a head turner even before we were introduced. So I gave my full confidence that Steph will be able to style the two of us. She went online, particularly Pinterest, for inspirations and we shopped at the local department stores; and even approached a bridal shop to rent for formal wear.
Steph did a pretty impressive job on styling the two of us. (Yes, I'm biased here.) If I were to put up a brand for Stephanie Padilla's styling, I'll name it "Stephasticated" with the tagline: "Fashion shouldn't be sophisticated.". Hey, this is just me being playful with marketing and branding stuff.
Pre-Wedding Shoot Locations and Venues
We were aiming for 5 sets for the video shoot and photo shoots respectively so choosing locations were a little challenging at the very start. After the concepts were made, we immediately chose the nearest location to make that shoot possible.
We started at Iligan City towards Lugait, Lasang in Initao, The Nest at Corrales-Chavez in CDO and ended in Cozy Cabin in Dahilayan, Bukidnon. Four different locations and different concepts were filmed.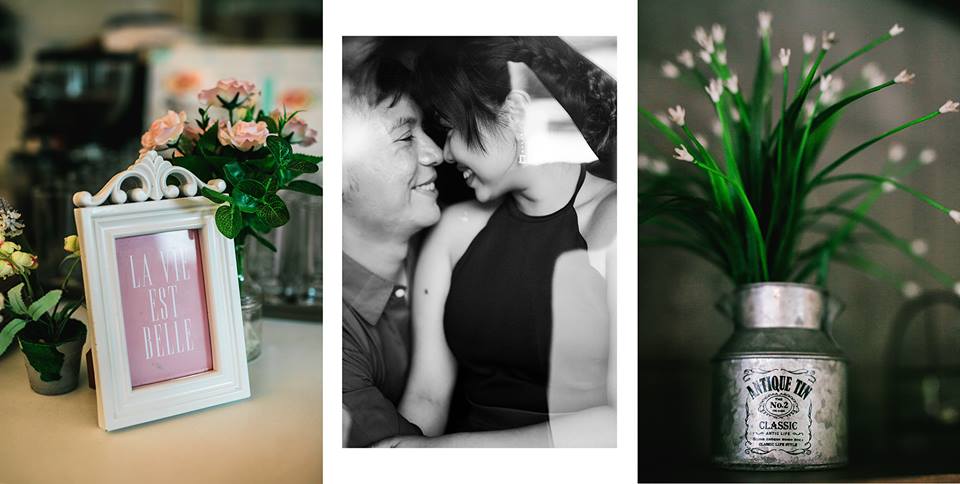 Logistics (Transportation and Food)
Most of your chosen suppliers may have their own car and will ask for additional charges for out of town trips. That's pretty normal. Just make sure your suppliers set the expectations in advance.
For our case, we had a big van with us with all our shoot apparels and bags ready at the back part. You, as the couple, will also shoulder the food for the crew.
Steph's siblings helped us made a quick grocery for our food needs in Bukidnon. For our food in CDO, we had a couple of biscuits for our snacks and Boy Zugba (which is just a walking distance from The Nest) and a fast food chain for lunch and dinner.
Last among all – Open Communication to Suppliers.
It is best to create a group chat if you're organizing your prenup activities yourself — like us. You may do it via Facebook messenger. Be open to challenges – I'm sure they will be there to recommend or help you sort things out.
Aside from all these technical things to consider, I highly recommend you're emotionally and physically ready to handle the shoot and filming. It can be draining but fun! We suggest you organize and try it yourself – collate all the venues, outfit sets or looks and create a consolidated file to refer during your trip. It will surely help plus you'll save some bucks and put add it to other items for the big day.
Steph and I truly enjoyed filming it and we were pleasantly surprised when friends dropped comments and personal messages that they liked the photos (video to follow). One thing is for sure, Steph and most especially me, are learning a lot of stuff from our DIY prenup activities. I am learning a lot about Steph, too.
For those who are getting married, you can do it too! This helps build the relationship stronger and elates you both to each and every outcome of your hard work.
List of Suppliers
All photos are captured by Lorden Titular – Iligan Wedding Photographer
Hair and Makeup by Jims Oga – Iligan-based Hair and Makeup Artist
Videography by Reyniel Remo of BOX Films – Wedding Videography Iligan
List of Shoot Venues
Private Resort at Lugait, Misamis Oriental
Lasang or the Initao–Libertad Protected Landscape and Seascape, Initao, Misamis Oriental
Giuseppe Pizzeria and Sicilian Roast CDO and Maison de Bonbon at The Nest CDO, Corrales – Chavez St., Cagayan de Oro (Landline: (088) 881-1305, Mobile #:0977-854-9501)
Cozy Cabin, Dahilayan, Manolo Fortich, Bukidnon (Mobile #: 0917 719 0588)
Let's connect. I'm @vicmadz on Twitter, Instagram and Vic Madriaga on YouTube and Facebook. You may also subscribe to the blog newsletter to be updated with my latest posts. Feel free to contact me here too.
*Major parts of this blog post first appeared in my weekly column at Urban Life – Mindanao Gold Star Daily.*