The thought of speaking about social media in a group excites me. People close to me know how I love this medium. Social media as I always say has led me to places and has opened opportunities for me.
I am honored and thankful for CDO Bloggers for continously tapping me as one of their speakers throughout the years. This speaking engagement is actually my first time to talk about social media promotion as I usually introduce blogging to the past attendees. This is also my first time to share how I grew my humble little blogs throughout the years.
Maison de Bonbon's function room in CDO was full of cheerful and curious 35 seminar attendees. It was 4-part blogging seminar graced by Ms. Judy Teves, Ruby Caberte – 2016 CDO Bloggers President and Ms. Ems Cortez – Past President and Board Member. In case you were not able to attend the seminar, Ms. Ems actually brought me to the CDO Bloggers in December of 2010.
Majority of the topics were truly for starters like introduction to blogging, blogging platforms, ethics in blogging and lastly promoting it on social media.
Before joining the CDO Bloggers, I had zero idea on how to promote my blog and relied on the traditional methods like group texts (Yes, I was a spammer at one point.) and the word of mouth (I know I was seriously hard selling my blog URL to friends before.).
After entering in the blogging organization, I had learned better ways to promote it. It was the dawn of social media and pretty much until now – it's still is the fastest (and most cost effective) way to promote the blog online. CDO Bloggers is like a support system – seasoned bloggers would get to share their ways and strategies in promoting their blogs.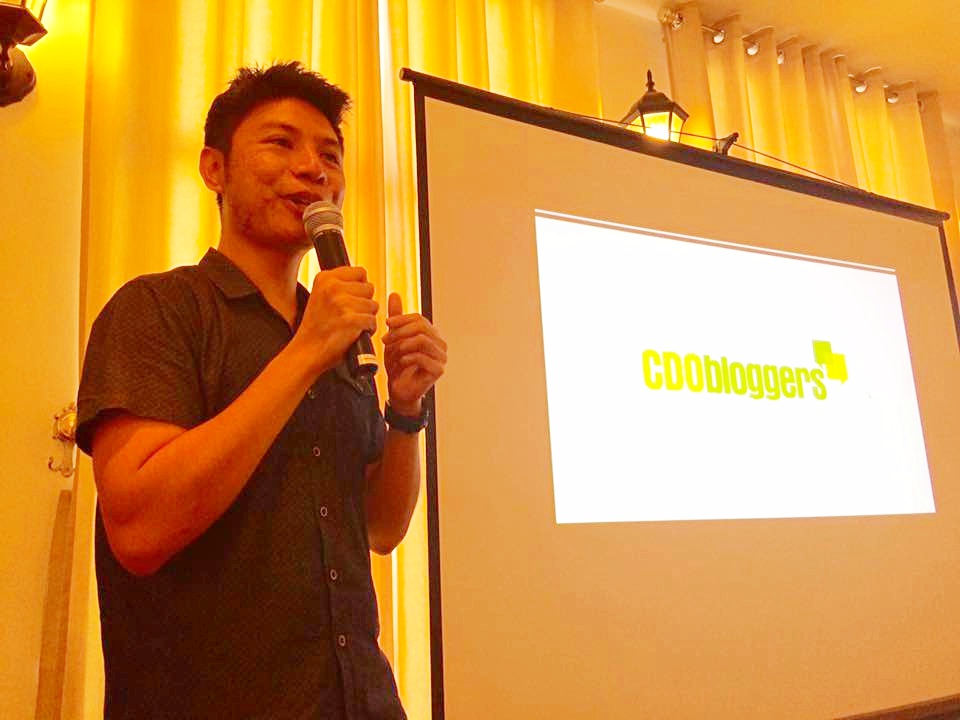 Here's my basic social media promotion checklist on promoting my blog:
Hit publish button.
Share/schedule on Facebook.
Share on Twitter.
Share on Google Plus.
Pin on Pinterest.
Post on Instagram/Snapchat.
Bookmark on bookmarking sites.
Comment on a blog post.
and repeat the process. 🙂
Joining the CDO Bloggers has also led me to switch careers from being a Corporate Call Center Trainer to becoming a Social Media Professional catering to global brands. From the point that I was introduced to computers in 1997 up to today – I am still fascinated by what computer can do and of course the magic the social media can do.
If you want to seriously get into blogging, I highly suggest you sign up on any blogging seminars in the future. Blogging is not only for personal use but businesses can take advantage of this medium plus if you pair it with social media and you'll never knew you just added a platform into your business marketing mix. If you have any questions about social media or would like to learn how to promote your blog using the medium, feel free to email me at vicmadz@live.com.
Happy Blogging and Happy Promoting!