Yeah, What's the feeling of wearing Gil Macaibay's creation?
It is always the biggest question I often ask myself when covering CDO events and hearing local artists saying their appreciation to Tita Gil like MagTV na's Bryan Yu, Pamahaw Espesyal's Jam Bantigue and model Paola Pilapil and a lot more.
It was such an honor and excitement that Concentrix, the company I worked for, tapped me to be one of the Social Media Correspondents for the biggest party dubbed as CNX Fire and Ice. Meaning I really need to dress up. Whew!
Now, Who to approach? – Feeling worried. (Copying Facebook's style)
Gladly Tita Gil Macaibay answered my tweet inquiry promptly and asked me to drop by Gil Macaibay's Fashion Studio at Camaman-an to do the fitting.
The fitting went well (Now I know the feeling of fitting a lot of designers creation). I also saw a lot of variations and was able to see how dedicated Tita Gil was to the craft. EXCELLENCE was the only the only word that I could think of. Now, I know you are aware that I'm not a fashion guru so I entrusted Tita Gil to put in what ever may fit me and my personality.
The last fit was a really surprising accessories were already in. Oh my! How on earth will I give justice to this creation? The outfit was really edgy and stylish, the opposite to my simple shirts OOTD. (I feel like a fashion blogger saying OOTD – wink!)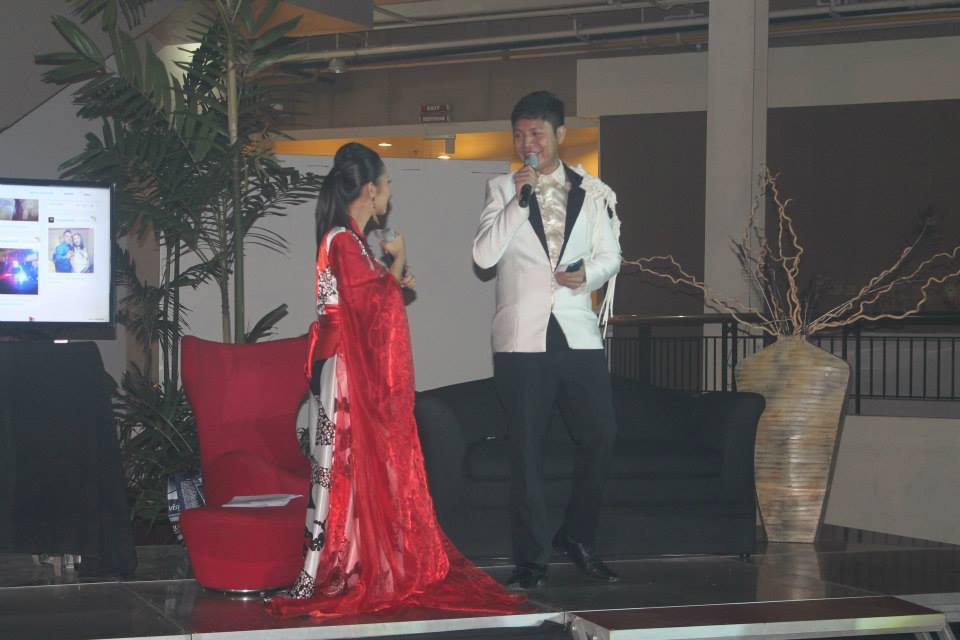 The day has finally arrived that I will be at the Social Media Hub together with Ms. Leslie. A lot were really surprised as they don't get to see me wearing a designer's creation. I heard a lot of compliments and praises to the creation. (Wink) I was also pressured to really carry it gallantly offline and also while doing the live social media updates on the stage.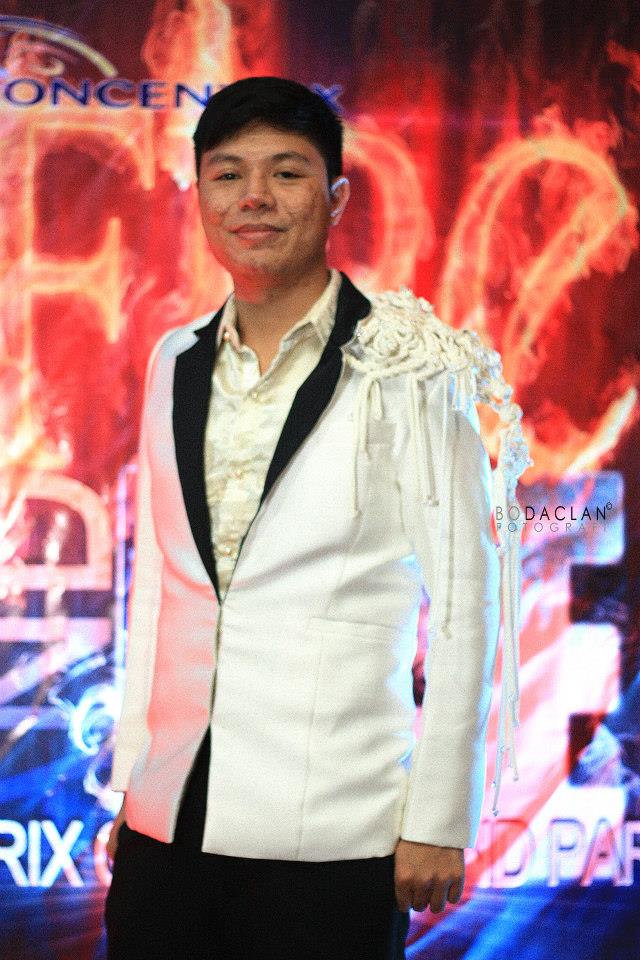 Throughout the night, I felt like a royalty (a prince probably). I felt proud that it is made by a renowned CDO Fashion designer plus CDO's Prince of Haute Couture.
Other than that, I am honored and thankful to Tita Gil Macaibay for making GWAPO last CNXFireIce! 🙂 Now, I know the feeling. (wink)
Relax and Chill,
VICMADZ
You may contact Gil Macaibay III, via Twitter @GilMacaibay, via landline or mobile phone at (088) 857-2742 or (0917) 702-8000, email Gil at gmacaibay@yahoo.com or drop by Gil Macaibay III Fashion Studio located at 1225 Bolonsire Road, Camaman-an, Cagayan de Oro.