Since Coffee Bean & Tea Leaf or commonly called CBTL has been introduced to me, I have fallen in love with their Original Ice Blended coffee and for me – relaxing tea drinks. Aside from their products, what makes me come back to their shop at Centrio Mall is their well lighted place and light ambiance. Truly away from the busy and stressful lifestyle.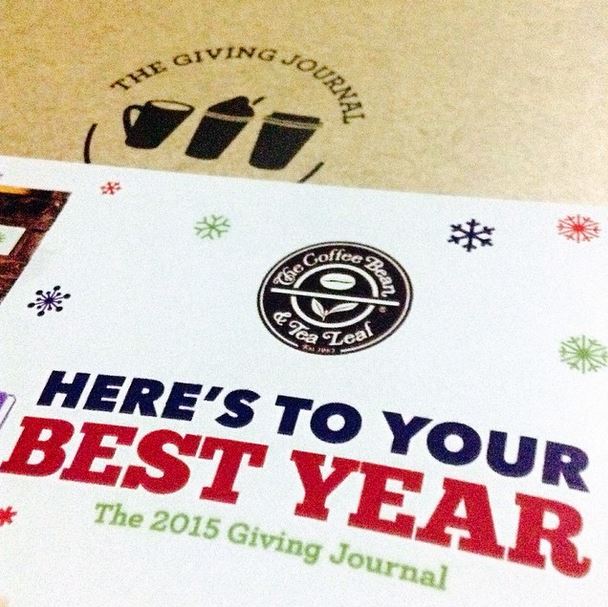 I also notice that CBTL is more of giving back like their housing project with the Habitat for Humanity. If you buy any of your favorite drinks or appetizing pastries, a part of it will be given to the Real LIFE Foundation. This led me to a conclusion that giving back is part of their companies philosophy.
The Giving Journal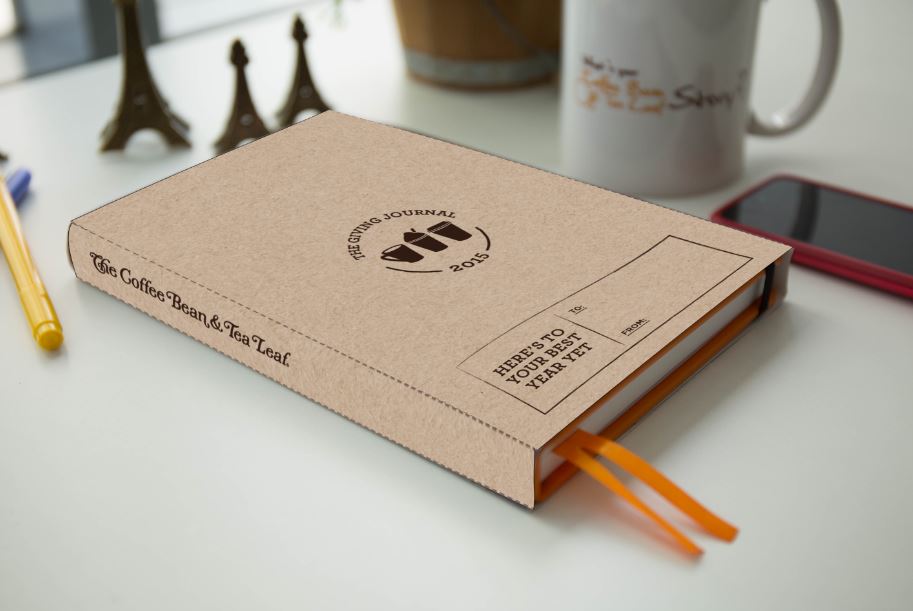 Yearly, in the months leading up to Christmas, The Coffee Bean & Tea Leaf releases its coveted Giving Journal around a holiday campaign benefiting the Real Life Foundation, and every year, Coffee Bean makes it a goal to create something better than the last, constantly evolving the journal to share the company's passion for GIVING, SHARING, and COMMUNITY.
For 2015, the theme of the Giving Journal is to provide the inspiration to create OVERFLOWS in one's life. The Coffee Bean & Tea Leaf desires for all of us to thrive and live in abundance when it comes to developing personal fulfillment & growth, strong relationships, and a joyful spirituality. To give to others, one must first have something to give, and the Giving Journal empowers us to become the best versions of ourselves.
The essence of OVERFLOW is captured in a poem highlighted in the Journal:
I choose to grow each day
To be purposeful at work and play
And throughout life's highs and lows
I choose a life that overflows
I choose to take steps forward
To make sure each day is fully explored
And whether I meet with joys or sorrows
I choose a life that overflows
I know that no diligence is wasted
That little by little goes far when added
I know that goodness echoes
So I choose a life that overflows
Someday I'll look back
At my well-traveled track
I'll beam because my heart knows
I chose a life that overflows
The Real LIFE Foundation
The Coffee Bean & Tea Leaf brings the spirit of the Giving Journal to life through partnerships with various social organizations and championing volunteerism through their Customers and Team Members. Coffee Bean has raised more than P10M for a number of advocacies since 2008, but more importantly, has been able to create much needed awareness for truly worthy endeavors like Habitat for Humanity and Real LIFE Foundation. Through LIFE scholarships, poor but deserving scholars are given the material and financial assistance they need to finish their high school and college degrees. The scholarships are supplemented by LIFE coaching, where mentors help equip scholars with the values and skills they will need to succeed in the real world. These scholar-graduates become living examples of what the program stands for: Leadership, Integrity, Faith, and Excellence. Since its humble beginnings, the Real LIFE Foundation has financially assisted more than 1,000 scholars and produced over 200 university graduates.
Quite simply, what The Coffee Bean & Tea Leaf wants to do is inspire its community to follow their passions, nourish and grow their talents, never stop learning, and foster more meaningful relationships. "The concept is very simple—it's about reminding people that they can make a huge difference in their own and other people's lives by growing to become the best version of themselves—to realize that their lives are brimming with opportunities to share and then prompt them to give back," says Walden Chu, CEO of The Coffee Bean & Tea Leaf in the Philippines. "As we all look forward to 2015, it is my sincere prayer that the Giving Journal can help all of us brew our best year, and that we will always be moved to love, give and serve."
How to Get CBTL's The Giving Journal 2015?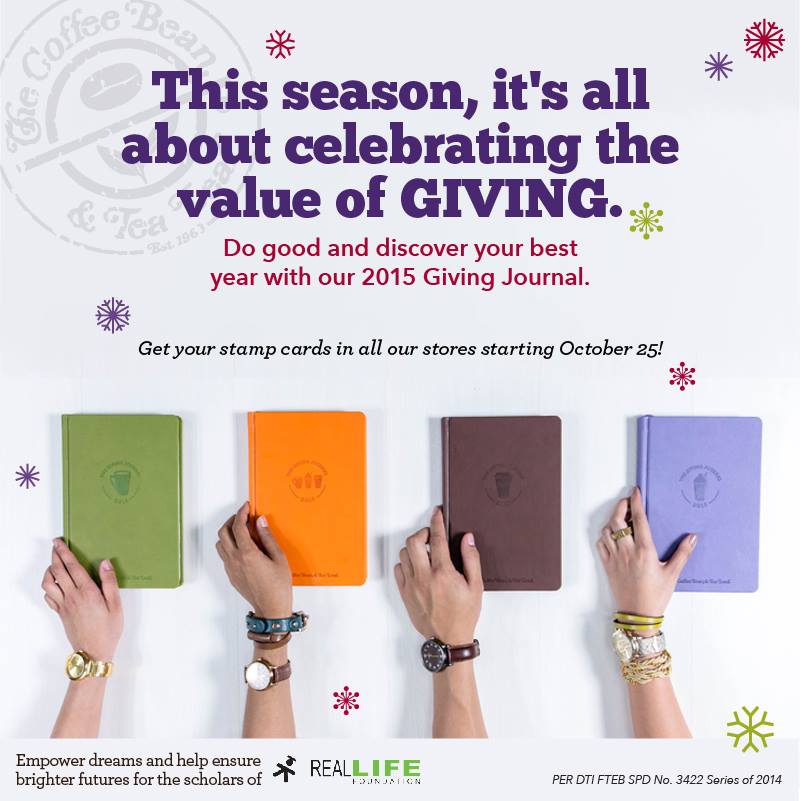 1. A minimum single-receipt purchase of a regular or large sized Original Ice Blended, Espresso/Coffee-based, or Tea-based Beverage, Frozen Swirl or CBTL capsules qualifies a customer to get a stamp card.
2. Each card consists of 12 circles with corresponding purchased drink/item assignments. These are as follows:
a. (1) Original Ice Blended (any flavor, regular or large)
b. (1) Tea Latte (any flavor, regular or large)
c. (1) Espresso/Coffee-based Beverage (any flavor, double, regular or large)
d. (1) Holiday Featured Beverage (Winter Dream Tea Latte or Red Velvet, regular or large)
e. Any (8) Original Ice Blended, Espresso/Coffee-based or Tea-based Beverages, or Frozen Swirl (any flavor, double, regular or large)
• (1) Box of CBTL™ capsules (any flavor) = 2 stamps
• (1) CBTL™ Single Serve Beverage System (Kaldi, Contata and or Desto) purchase automatically allows the customer to claim his/her 2015 Giving Journal
3. Stamp card must always be presented UPON PURCHASE so that a circle may be stamped whenever its corresponding product assignment is purchased.
4. Once all 12 circles are stamped and completed IN ONE STAMP CARD, customer will be able to claim The Coffee Bean & Tea Leaf 2015 Giving Journal at any The Coffee Bean & Tea Leaf branch. Combining of stamps cards is not allowed.
5.The completed stamp card should be presented and surrendered to the branch where The Giving Journal will be claimed.
Notes: Not valid in conjunction with other promos.Promo period is from October 25, 2014 to January 11, 2015. Giving Journals may be claimed beginning October 25, 2014 until 60 days after the promo has ended.
This is more than just collecting stamps. Get one now at your nearest CBTL. In CDO, Coffee Bean is located at Centrio Mall and Limketkai Center.