What would you do if you're in front of 5 lovely ladies? They're no less than the winners of the recently concluded Miss Cagayan de Oro 2016.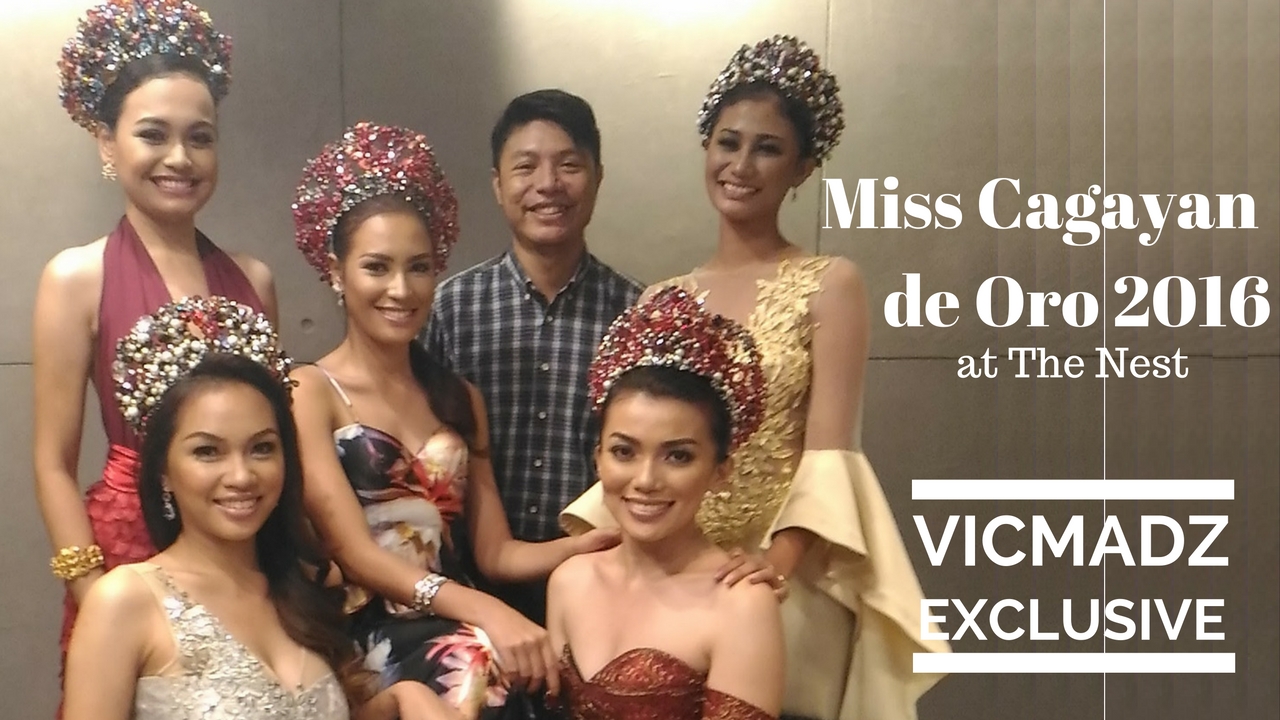 To be honest, I did not prepare any questions but trusted my guts on what I saw during the coronation night and used their experience to get to know them.
Ms. Gean Ceasar and the Miss Cagayan de Oro organizers, thank you for the trust and lending 10 minutes of their time.
Without further ado, here's my EXCLUSIVE Interview with the Miss Cagayan de Oro 2016 winners at The Nest CDO:
In case you missed the coronation night, here are the names of the winners:
Miss Cagayan de Oro 2016 is Sherlyn Doloriel of Brgy. Lapasan
1st Runner-up – Alan Marie Agot of Brgy. Patag
2nd Runner-up – Ana Monica Tan of Brgy. Carmen
3rd Runner-up – Toni Guillermo of Brgy. 32
4th Runner-up – Angeliza Navajo of Brgy Lumbia
Special thanks to The Nest CDO and James Tubeo